About Us
With a large pool of Nurses and Doctors available 24/7, 365 days of the year, Urgent Staffing bring first class staff to both the NHS and private care organisations at extremely short notice for time critical situations.
We can respond swiftly to your requirements, placing reliable, professional staff within hours.
We will find you the person you need, and with the right skill set, who is willing to travel to support you.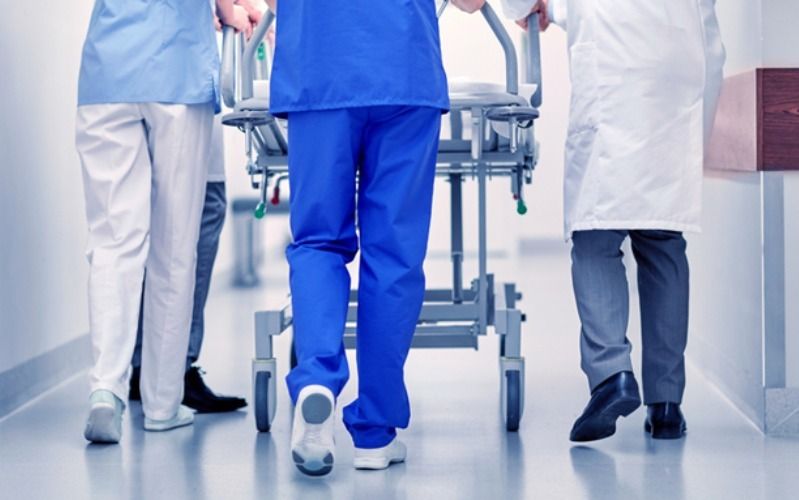 Our Specialties | Your Urgent Needs
Nursing jobs
Carehome jobs

"We first engaged with Urgent nursing around 8 months ago and found the company to be very accommodating from the outset. They are able to offer us good reliable nurses within a short timeframe and have been very helpful in filling our last minute requirements. The team are very helpful and friendly and we have not encountered any issues with the..."
- Emma C, Temporary Staffing Manager, NHS Trust
"We've been using Urgent nursing for about 1 year & half now and always find that Sean is always on hand and willing to help at a moment's notice. In regards to compliance, we requested checklists for all workers placed through Urgent Nursing which were received quickly ."
- Caraline P, Temporary Staffing, NHS Trust
"Urgent Nursing has been supplying registered staff to the Hospital for just over a year now. We initiated the use of Urgent Nursing within our Midwifery Service and shortly followed within A&E and General Ward areas. We would like to thank Urgent Nursing for helping us with our shortfalls, particularly in A&E and Midwifery over the past ..."
- Louise F, Resourcing Administrator, NHS Trust
"Urgent Nursing is the best agency I have ever worked with. Staff are so supportive and helpful. Ewan, my consultant is super brilliant and always goes the extra mile to get me shifts, he always has your best interest at heart"."
- Lady B, Staff nurse, London.
"Their pay time is always on point and accurate.  "
- Lady B, Staff nurse, London.
"I would work with Urgent Nursing again and again. I would always recommend Urgent Nursing."
- Lady B, Staff nurse, London.
"I really enjoy working with Urgent Nursing and my consultant, the staff are very nice and approachable"
- Renata, Staff nurse, Midlands
"My consultant always understands my problems"
- Renata, Staff nurse, Midlands
"My experience with Urgent Nursing has been great, my consultant Ewan Felstead goes the extra mile to help and communicates well. Returns calls and is professional and honest"
- Amanda M, Staff nurse, Wales
"The process of registration with Urgent Nursing was smooth and stress free"
- Carin M, Staff nurse, Midlands
"My consultant was friendly, professional and always available. Be it by a call or text message hours long after the office had closed, Ewan always made time with me no matter what time of the day it was"
- Carin M, Staff nurse, Midlands
"Urgent Nursing got me regular shifts, attractive pay rates, I felt more than just an agency nurse"
- Carin M, Staff nurse, Midlands
"They helped with accommodation when I was far from home"
- Carin M, Staff nurse, Midlands
"Nothing was ever a problem with Ewan and his team to facilitate me or my colleagues"
- Carin M, Staff nurse, Midlands
"When you join Urgent Nursing, you join more than just an agency, you join a family that ensure you have regular work and the best rates of pay"
- Carin M, Staff nurse, Midlands
"I have had loads of agencies call me in recent months but never wanted to join a new one since Urgent Nursing"
- Carin M, Staff nurse, Midlands
"I joined urgent nursing around 6 months ago and I have not looked back since.  I am supported and encouraged by my consultant Dan. I am a trained A&E nurse who has only previously ever worked in that environment.  Since I have joined Urgent Nursing my consultant Dan has encouraged me to work on AMU and other wards as well as A&E pushing ..."
- Joanne L, Staff nurse/A&E, North East
"Without a doubt the most serious and professional agency at present. Mostly thanks to the hard work of their dedicated workers with special attention to Sean Burbage one of the Senior Consultants, always there, looking after you, ready to help and sort things out"
- Beni C, Staff nurse, North East
"Having only recently joined Urgent Nursing I have found Dan, who is my Consultant, to be extremely professional and friendly. Dan has established a good working rapport with myself; he is very approachable and so  helpful even when I have inadvertently contacted him with a query on his day off:/! He always answers and redirects any queries I may..."
- Janet V, A&E nurse, Anglia
"I have had a very positive experience with Urgent Nursing in terms of training, uniforms and getting paid on time. My consultant Ewan is simply the best, always ready to listen to you, good communication no matter the time of the day and very good interpersonal relationship, above all Ewan makes sure I get shifts"
- Pearl F, Staff nurse, London.